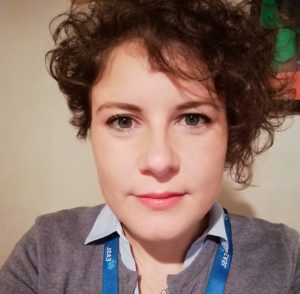 La Dott.ssa Roberta Forlano e' un medico internista italiano attualmente Research Assistant all'Imperial College London
Esperienza lavorativa in Italia
La Dott.ssa Forlano si e' laureata con lode nel 2011 presso la Facoltà' di Medicina e Chirurgia dell'Università' degli Studi di Foggia dove ha concluso con il massimo dei voti la specializzazione in medicina interna nel 2017.
Durante la specialità' ha acquisito esperienza nelle principali malattie croniche gestendo pazienti con patologie gastrointestinali, cardiovascolari, polmonari e metaboliche come diabete mellito, ipertensione e dislipidemia. In particolare si e' specializzata nella gestione di pazienti con steatosi epatica non alcolica e sindrome metabolica.
Nel 2018 ha conseguito il diploma nazionale di ecografia clinica e ha acquisito esperienza anche nell'endoscopia digestiva.
Ha lavorato come medico a contratto presso i Pronto Soccorso di un ospedale secondario e terziario.
Esperienza lavorativa in UK
Nel 2016 ha frequentato la Liver Intensive Care Unit del King's College London per 5 mesi per poi passare al Department of Digestive Disease – Liver Unit (St Mary's Hospital) dell'Imperial College London in qualita' di clinical research fellow dall'agosto 2016.
E' autore di diverse pubblicazioni in riviste scientifiche nel campo dell'epatopatia steatosica non alcolica e fa parte dell'editorial board di 3 riviste scientifiche.
E' risultata vincitrice di diverse borse di studio ed e' attualmente una dottoranda nel programma PhD Juan Rodes fellowship 2018-2021 dell'European Association for the Study of the Liver.
Competenze
La Dott.ssa Forlano e' esperta nelle principali patologie internistiche ed in particolare nell'epatopatia steatosica non alcolica.
Lingue
Italiano, Francese, Inglese.
In breve
La Dott.ssa Forlano e' un medico internista generico italiano a Londra.