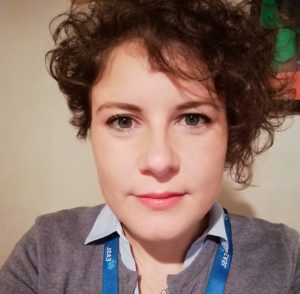 Dr Roberta Forlano, MD, works as a Research Assistant at Imperial College London, where she is also enrolled in a PhD program.
Work experience in Italy
In 2011, she graduated cum laude at the University of the Study of Foggia and, in 2017, she completed her Specialty Training in Internal Medicine cum laude.
During her specialty training, she acquired experience in managing chronic disease (gastrointestinal, cardiovascular and pulmonary disease, metabolic disease such as diabetes, hypertension and dyslipidaemia) in both an inpatient and in outpatient setting.
She particularly trained in the field of liver disease, with an interest in Non-Alcoholic Fatty Liver Disease and metabolic liver disease.
She holds the National Diploma of Clinical Ultrasound (Italy 2018) and has an ongoing training in diagnostic endoscopy.
She worked as an ad Locum consultant in the Accident and Emergency Department of both a secondary and tertiary care centre.
Work experience in UK
In 2016, she had a clinical attachment at King's College London for 5 months, attending the Liver Intensive Care Unit. Since August 2016, she has been a clinical research fellow at Imperial College London in the Department of Digestive Disease – Liver Unit (St Mary's Hospital).
She has published several articles and conference papers in the field of NAFLD and she is in the editorial board member of 3 journals.
She has been granted several bursaries and has been awarded a PhD Juan Rodes fellowship 2018-2021 from the European Association for the Study of the Liver (EASL).
Expertise
Clinical and research background in Liver Disease.
Clinical background in Internal Medicine (cardiovascular disease, metabolic disease, gastrointestinal disease).
Languages
Italian, English, French
Summary
Dr Roberta Forlano is an Italian medical expert in metabolic disease and liver disease, with a broader background in Internal Medicine.