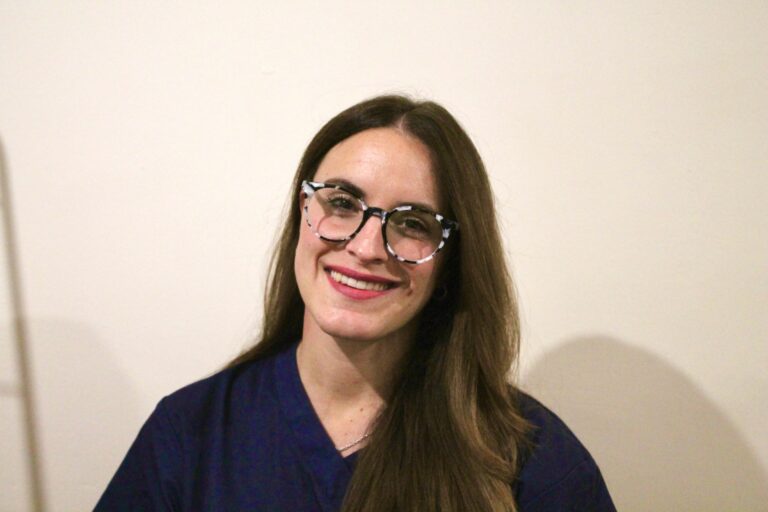 Vittoria Ricciardiello is a registered dietitian, member of the Health and Care Professions Council (HCPC).
She graduated in Dietetics in 2012 and specialised in  Human Nutrition Sciences in 2014 at the University Federico II of Naples.
She became a member of the Health and Care Professions Council (HCPC) in 2017.
Work experience in Italy
Vittoria worked at her local surgery to deliver outpatient clinics for patients with diabetes mellitus, with overweight and obesity and for patients going through their pregnancy and breastfeeding. She also delivered talks and educational groups on carbohydrate counting for patients with type 1 diabetes mellitus on pump therapy.
Work experience in UK
Vittoria Ricciardiello moved to England in 2017 and in 2018 began her career as a Registered Dietitian at the Royal Berkshire Hospital, where she specialised in UGI oncology and surgery and gastroenterology. Her main focus is nutrition support, malabsorptive conditions and malnutrition. She also worked at the Prospect Park Hospital in Reading, where she dealt with eating disorders and drug-induced obesity.
Vittoria had led nutrition education groups for patients with gestational diabetes.
Expertise
Vittoria is an expert in nutritional management of the following conditions: UGI surgery, Inflammatory bowel disease (Crohn's and Ulcerative Colitis), metabolic liver diseases (NAFLD), celiac disease, irritable bowel syndrome (IBS), low FODMAP diet, bacterial overgrowth syndrome (SIBO), bile acid malabsorption (BAM), pancreatic insufficiency (PEI), weight management, obesity, metabolic syndrome, PCOS and eating disorders.
Languages:
Italian, English and a basic level of Spanish.
In summary:
Vittoria Ricciardiello is an Italian dietitian in London.