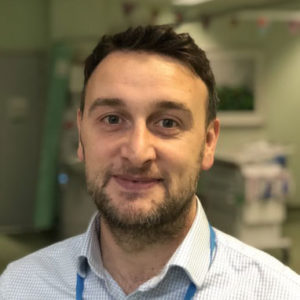 Dr Speggiorin is a Consultant paediatric and congenital cardiac surgeon at East Midlands Congenital Heart Centre-University hospitals of Leicester
Work experience in Italy
He graduated in Medicine and Surgery, and obtained a postgraduate degree in Cardiothoracic surgery at the University of Padua, Italy where we gained experience mainly in paediatric cardiosurgery.
Work experience in the UK
In 2005 He finished a research fellowship in cardiac anatomy at l'Institute of Child Health (UCL) di Londra.
in 2009 Dr. Speggiorin moved to the UK where he subspecialised in Paediatric Cardiothoracic Surgery and Complex Paediatric Airway Surgery at Great Ormond Street hospital in London.
He also obtained a clinical fellowship in paediatric interventional radiology in 2011.
In 2012 he moved to India to work at Narayana Hrudayalaya hospital of Bangalore (India) as Junior consultant Paediatric cardiac surgeon.
At the end of the same year he returned to the NHS to work as consultant at East Midlands Congenital Heart Centre in Leicester where in 2015 he became head of paediatric and congenital cardiac surgery. During this period he got increasingly involved in 3D cardiac modelling and 3D printing, forming a unit for advanced imaging for complex cardiac anatomy. From September 2017 to December 2022 he worked at Guy's and ST. Thomas' NHS Foundation Trust and Evelina London Children's Hospital and in January 2023 he moved to East Midlands Congenital Heart Centre-University hospitals of Leicester.
Expertise
Paediatric Cardiac Surgery
Paediatric Tracheal Reconstruction
3D cardiac modelling
Languages
Italian and English.
Summary
Dr Speggiorin is an Italian Paediatric Cardiothoracic surgeon in London with expertise in 3D cardiac reconstruction and virtual surgery.