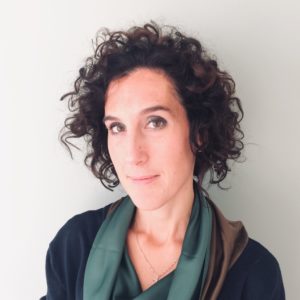 Dr Sara Pruneddu is an Italian fully trained Dermatologist and Venereologist.
Work experience in Italy
She graduated at the University of Sassari medical school in Italy where she completed her training in Dermatology. During her experience in Italy she gained knowledge in general dermatology and expertise in dermoscopy focusing in allergology and paediatric dermatology.
During her training she attended for 9 months as a clinical fellow the Dermatology department of Queen's Hospital and Royal London Hospital.
Work experience in UK
Dr Sara Pruneddu is one of the few dually certified Dermatologist and Venereologist, with several years of experience gained both in the UK and in Italy.
She is a Consultant Dermatologist at one the most prestigious teaching Hospital in London, King's College Hospital, were she deals with all aspects of skin conditions of both adults and children. Prior to that, she was lead clinician at North Middlesex Hospital where she worked for over 7 years, offering services in the field of allergic conditions, patch testing, paediatric dermatology and inflammatory skin conditions.
She currently consults on all aspects of skin disease in both adults and children, and will treat conditions such as acne, eczema, allergy and psoriasis.
Expertise
She is an expert in Allergic Dermatology and paediatric dermatology, Skin Cancer, Dermoscopy, Venereology.
Languages
Italian, English, Spanish
Insurance Companies
WPA, Cigna, Aviva approved doctor
Summary
Dr. Pruneddu is an Italian dermatologist in London