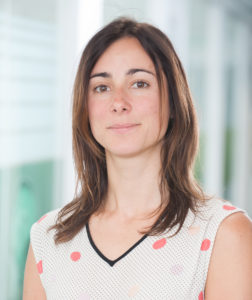 Work experience in Italy
She graduated at the University of Rome "Sapienza" Medical school in 2010. She trained in the same University, at the Policlinico Umberto I Hospital, where she became a Neurologist in 2016. During her experience in Italy she gained knowledge in patients with acute and chronic neurological disorders.
While completing her training, she attended King's College London as a Clinical Fellow in the Basic and Clinical Neuroscience Department and the Neurology Department at King's College Hospital for 12 months.
Work experience in UK
Since 2015 she has been living and working in London. She currently works in a highly specialized tertiary care team that deals with headache disorders at King's College London.
She is a Clinical Research Fellow and a PhD candidate in Neuroscience. Her research interests involve neuroimaging as well as the pathophysiology of migraine and other headaches.
She is also an Honorary Clinical Fellow at Great Ormond Street Hospital for Sick Children, where she is directly involved in clinical and research management of pediatric headache patients.
Expertise
She is an expert in headache disorders of all types including migraine, cluster headache, tension type headache, facial pain and trigeminal neuralgia.
Languages
Italian, English, Spanish
Insurance Companies
WPA and Cigna approved doctor
Summary
Dr Puledda is an Italian Neurologist in London