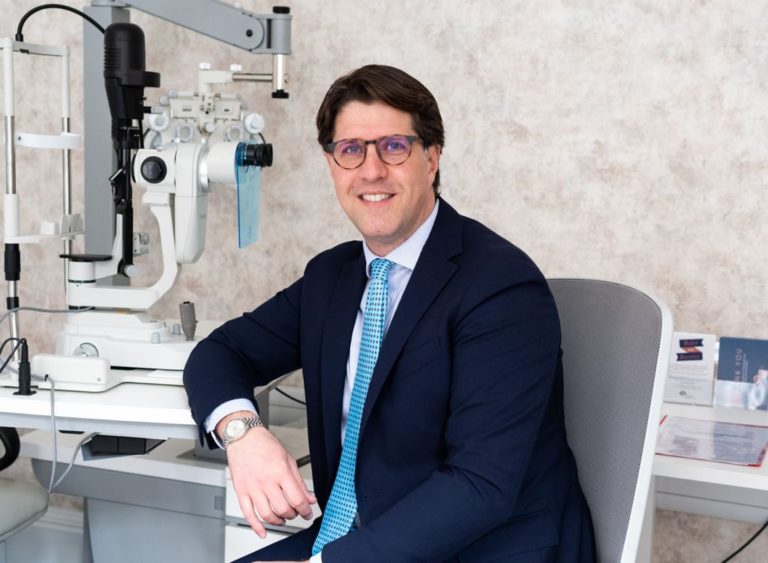 Mr Motta is a Consultant Ophthalmic Surgeon, specialised in vitreoretina and cataract.
His vitreoretinal surgical expertise includes retinal detachment, epiretinal membrane, macular hole, vitreous haemorrhage, diabetic retinopathy and floaters. Furthermore, he has an additional interest in complex cataract surgery, premium intra-ocular lenses and intravitreal injection for retinal disorders.
He qualified in medicine and surgery from the prestigious University of Medicine – Campus Bio- Medico of Rome, Italy, and earned his ophthalmology degree with honours at the University of Catania, Italy.
Mr Motta undertook further cataract training at the Imperial College Healthcare NHS Trust, Western Eye Hospital, London.  He then undertook sub-specialisation, in both medical and surgical retina at Surrey and Sussex NHS Trust Hospitals, East Surrey Hospital.  Additionally, he completed a two-year advanced Senior Fellowship in vitreoretinal surgery at the renowned King's College Hospital, London.
He is currently a Consultant Ophthalmologist and Vitreoretinal Surgeon at East Kent Hospitals University.
Mr Motta has an avid interest in clinical research and earned his doctoral degree (PhD) at the University of Catania. He maintains this interest, through his peer-reviewed publications, involvement in clinical trials, and as an invited medical journal reviewer. Subsequently, he is frequently invited to present at national and international conferences.
He is a member of the Royal College of Ophthalmologists (RCOphth), The British and Eire Association of Vitreoretinal Surgeons (BEAVRS), The Italian Society of Ophthalmology (SOI) and is on the Board of Directors of the Ophthalmology Society of Universities (Italy, SOU).  In 2011 he was voted in as a member of the GOTA "Young Talented Ophthalmologists" of The Italian Society of Ophthalmology (SOI).
Mr Motta participates in voluntary ophthalmology work, including charitable work as a cataract surgeon in Ethiopia.
Mr Motta lives in London and speaks fluent English, Italian and Spanish.